1

En los Imperdibles #19 encontrarás una gran variedad de temas. Empezamos por la política con los bots y la comunicación en redes sociales de la Casa Blanca. En Next Media explicamos la controversia de la medición de audiencias de ComScore y entrevistamos a Xavier Verdaguer, "emprendedor en serie" para que nos hable del IoT. Sigue la rivalidad entre Snapchat e Instagram, Facebook ha presentado sus resultados y explicamos algunos de los procesos de producción de grandes medios como The New York Times y BuzzFeed.

En este contexto en el que las conversaciones se resumen en patrones matemáticos y estadísticos, los bots aparecen como una tentación para mecanizar las relaciones personales, creando realidades paralelas o ficticias. Y también pueden ser una alternativa para una mayor eficacia comunicativa —no exenta de riesgos y amenazas—, por lo que merecen ser estudiados y analizados. Existen diferentes tipologías de esos bots al servicio de los partidos políticos y, desde luego, no todos son negativos o inmorales. Lo cuenta Antoni Gutiérrez-Rubí.

El presidente Obama ha sido el primer "presidente social media": el primero en tener @POTUS en Twitter, el primero en hacer un Facebook Live desde la Oval Office, el primero en responder preguntas de los ciudadanos en YouTube, el primero en usar filtros de Snapchat. En estos últimos ocho años, el Presidente, Vicepresidente, la Primera Dama y la Casa Blanca han usado las redes sociales y la tecnología para conectar con los ciudadanos de Estados Unidos y del mundo para tratar algunos de los temas más relevantes de nuestros tiempos (mientras también se divertían).

Se define como "emprendedor en serie" de Barcelona basado en Silicon Valley (California). Verdaguer es Ingeniero informático y Arquitecto Técnico por la Universidad Politècnica de Catalunya y con estudios de alta dirección en la Stanford Universtiy. Su concepto Imagine ha servido para que miles de dreamers lancen proyectos y desarrollen productos y servicios innovadores. Estos días empieza la Primera Edición de Imagine IoT en Barcelona y Xavier Verdaguer nos cuenta para Next Media esta propuesta que pretende aportar conceptos disruptivos al concepto del Internet of Things.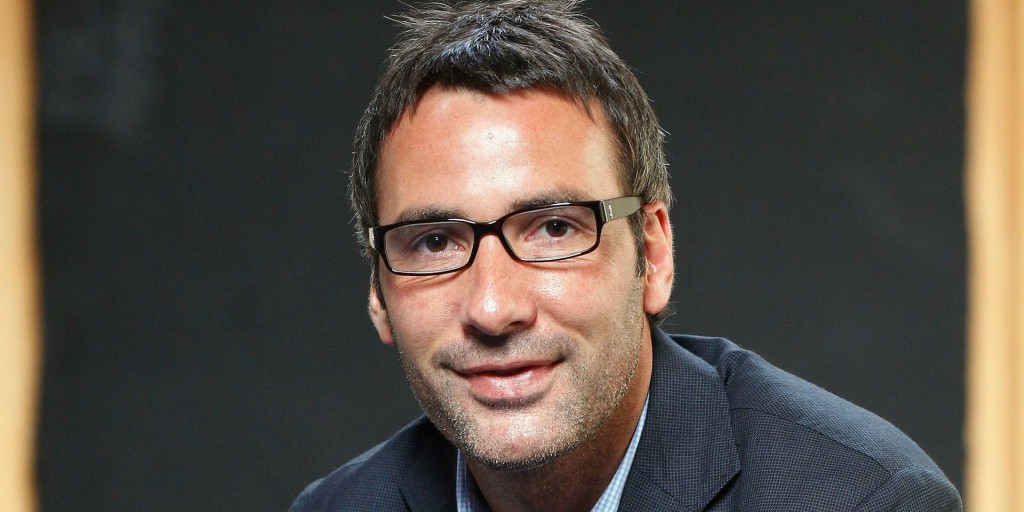 Instagram está probando una nueva función que permitirá comprar directamente desde la aplicación. Según ha publicado Techcrunch, las marcas podrán etiquetar los productos que aparecen en las fotos, aunque las etiquetas no serán visibles si el usuario no le da a un botón para verlas. Para comprar un producto, el usuario tendrá que ponerse sobre la etiqueta y le aparecerá una página nueva con detalles como precio, descripción, más fotos y con un botón de compra inmediata.
T Brand Studio, la división comercial de The New York Times dedicada a la creación de contenidos para marcas, revela los secretos que la convierten en el ejemplo a seguir por los creadores de marketing de contenidos de los cinco continentes. La descripción que hace de su trabajo en T Brand Studio Katie Manderfield, Directora de Estrategia de Contenidos, define muy bien su función y objetivos: "Lo que me más me gusta de trabajar en T Brand es que puedo crear el mejor contenido, de la mejor calidad y auténtico, porque ayudamos a las marcas a crear historias reales e interesantes para nuestros lectores".
Construir un medio de comunicación global no es tan fácil como traducir los artículos populares a diferentes lenguas. Consiste en entender dónde, cómo y por qué las historias se difunden y en qué plataformas. Es por ello que BuzzFeed ha programado Slack para crear alertas de forma automática que se envían a los editores cuando una historia regional se convierte en viral. Esto facilita a los editores ver qué contenido está funcionando en un país en particular y así pueden moverse rápido para exprimir al máximo la popularidad y la actualidad cultural del contenido adaptándolo a diferentes lenguas, estilos y formatos.
En los últimos tres meses, Facebook ha ingresado más de 7.000 millones de dólares, un 56% más que en el mismo periodo del año anterior. Como ha gastado menos, sus beneficios han crecido todavía más, un 114% más para ser exactos. En los nueve meses transcurridos en 2016 el beneficio acumulado asciende ya a 5.499 millones de dólares netos, un 179% más que en el mismo periodo de 2015. Pero el milagro de Facebook no es sólo económico. Por primera vez en su historia puede presumir de tener más de mil millones de usuarios móviles al día y más de 1.600 millones al mes.
La medición de la audiencia es una de las claves del entorno digital en la actualidad. Business Insider, uno de los medios nativos con más prestigio, ha puesto en cuestión las cifras facilitadas por ComScore, la compañía de investigación de marketing en Internet que proporciona datos de marketing y servicios en la Red.  Según Business Insider, su audiencia mensual es de 328 millones de usuarios únicos, más del triple de lo que sugiere ComScore. En Next Media.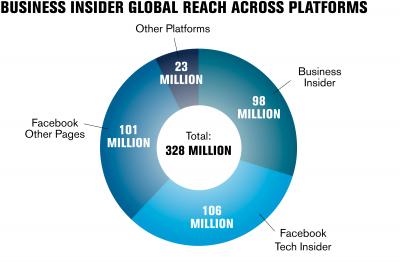 Quizás a algunos les sorprenda, pero otros ya lo estaban esperando desde hace varios años. Por primera vez en todo el mundo el uso de Internet en tablets y móviles supera al de escritorio. Según StatCounter, una de las compañías independientes de analíticas web más grandes y conocidas, el uso de Internet en todo el mundo durante el mes de octubre está dividido en un 51.3% en móviles y tablets y 48.7% en ordenadores de escritorio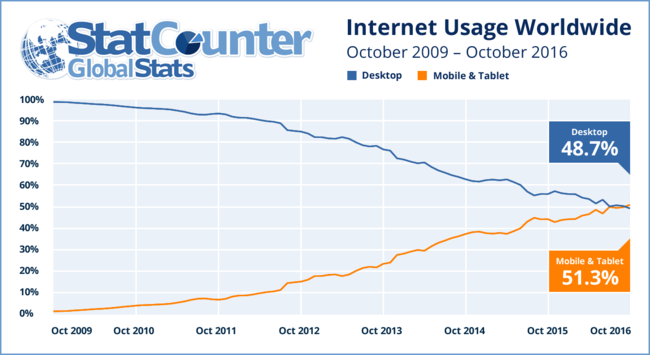 Desde su debut en 2010, Instagram ha conseguido 300 millones de usuarios diarios. Pero con el auge de Snapchat, de 4 años de vida y con 150 millones de fans, Instagram se ha puesto un poco nervioso. Su rivalidad por conseguir las mentes y los corazones de los millenials y de la Gen Z llegó a su punto álgido este verano cuando Instagram – compañía de Facebook – añadió su funcionalidad "stories", claramente inspirada en Snapchat. Pero, ¿qué es lo que realmente piensan estas generaciones sobre Instagram y Snapchat?